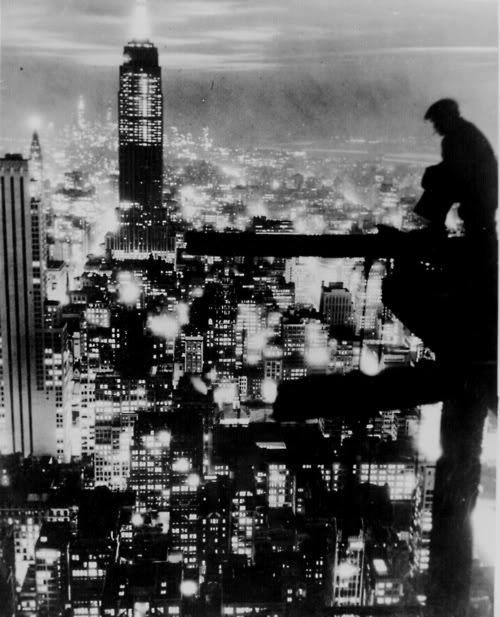 The Execution
by Alden Nowlan
On the night of the execution
a man at the door
mistook me for the coroner.
"Press," I said.
But he didn't understand. He led me
into the wrong room
where the sheriff greeted me:
"You're late, Padre."
"You're wrong," I told him. "I'm Press."
"Yes, of course, Reverend Press."
We went down a stairway.
"Ah, Mr. Ellis," said the Deputy.
"Press!" I shouted. But he shoved me
through a black curtain.
The lights were so bright
I couldn't see the faces
of the men sitting
opposite. But, thank God, I thought
they can see me!
"Look!" I cried. "Look at my face!
Doesn't anybody know me?"
Then a hood covered my head.
"Don't make it harder for us," the hangman whispered.
Alden Nowlan was born into rural poverty in Stanley, Nova Scotia close to the small town of Windsor, Nova Scotia along a stretch of dirt road that he would later refer to as Desolation Creek. His father, Gordon Freeman Nowlan, worked sporadically as a manual labourer.
His mother, Grace Reese, was only 15 years of age when Nowlan was born, and she soon left the family, leaving Alden and her younger daughter Harriet, to the care of their paternal grandmother. The family discouraged education as a waste of time, and Nowlan left school after only four grades. At the age of 14, he went to work in the village sawmill. At the age of 16, Nowlan discovered the regional library. Each weekend he would walk or hitchhike eighteen miles to the library to get books, and secretly began to educate himself. "I wrote (as I read) in secret." Nowlan remembered. "My father would as soon have seen me wear lipstick."
http://en.wikipedia.org/wiki/Alden_Nowlan